AACWP Self-Led Wedding Planning Assistant Training Course
ACWP has put the finishing touches on a new training opportunity and wants you to be the first to know! Have you often thought about becoming a wedding planner, but not quite sure that's the direction you want to take? The opportunity to try it out and start from the beginning is now at your fingertips. Wedding Planning Assistant training is now available!

Our instructors are AACWP Certified and Master Wedding Planners who will give you the inside scoop on becoming a trained assistant that planners are looking for!
AACWP wedding planners are always in search of assistants for their weddings and by having this instruction in your knowledge base, you will have the ability to be listed as a Trained Wedding Assistant and even become a member of our organization!
Specific Learning Objectives
After participating in the webinar, the student will be able to:

Define and understand the role of the wedding assistant
Know the various characteristics and skills expected of an assistant on wedding day
Recognize professional behaviors and principles needed to succeed
Properly address problems and emergencies on wedding day
Interpret floor plans and banquet event orders
Anticipate tasks based on day-of timeline
Provide proactive support to lead wedding planner during rehearsal and wedding day
The opportunity to become a member of AACWP as a Wedding Planner Assistant
The opportunity to be added to a list of available assistants to AACWP wedding planners
The chance to enter the world of wedding planning and be paid for it!
A digital badge to be able to use that states you have completed the training
The possibility to help execute some of the most beautiful weddings in the industry
*To receive a Certificate of Completion you must complete the following:

- Complete the sessions within 4 months
- Pass the course quiz
Your Instructor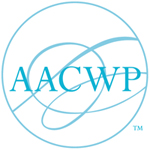 AACWP began in 2007, created by wedding professionals who saw the need for an organization dedicated to the education of those seeking to become wedding planners, and to elevate those already in the field through certification and continuing education. This premier group created and produced their first training course in 2007. Since then, they have produced courses each year, updating the curriculum to make sure their students received the best education in the wedding industry to set them up for success as well as polish the skills of those already in their careers. Our Training Course Director sees to the needs of our ever-changing training courses, instructors and students. Our membership volunteers in various committee roles, helping with everything from creating our annual Vendi Awards (the premier industry awards gala in Dallas-Fort Worth) to developing our curriculum and continuing education events.
Frequently Asked Questions
What if I change my mind?
Since this course grants you immediate access to all materials and videos, there are no refunds. No part of the course material made available as a student of the course, may be reproduced or transmitted in any form or by any means, electronic, mechanical, photocopying, recording, or otherwise, without prior written permission of AACWP.
Can I take the wedding planner training course after this at a discount?
Yes! We will be happy to apply the fee for this course towards our Wedding Planner Training programs should you wish to continue your education. Email us for details!
Is there a discount if I want to have multiple employees take this course?
For our members only, we are happy to offer this course at half off for any employees after your first employee has completed the course. Email us for details!