AACWP Wedding Planning Training Course March 2019
AACWP is excited to offer our first entirely online wedding planner training course!
AACWP has set the standard for training courses for wedding planners with our in-house training program, and we have now recreated our content virtually to offer the option for more students to take advantage of our curriculum on their own time. Our online course consists of webinars, videos, and digital downloads of course materials. Each student has two months to complete the entire course (4 sections divided over two-week periods each). The best part? You still get direct interaction with our amazing instructors in live Q&A sessions scheduled for each section! Come learn all about becoming a wedding planner and owner of a wedding planning business from the best in the business and let us help you take the next step in your career path!
The course sections will be available at 2-week intervals:
*The first week will give you the opportunity to go through the videos and information provided.
*The second week, you will be given a homework assignment and have an opportunity to live chat with the instructors for that section.
The sections are broken down as listed below.
Section 1

Defining the Role of the Wedding Planner
Identify skills needed
Service categories and different services offered by professional planners
Understanding services offered by professional planners
Basics of Planning
First phone call/email correspondence
Building a budget
Wedding planning timeline
Assembling the "Dream Team" for your client
Choosing Vendors
Building a contact list
Compiling your data base
Organization
Section 2
Presentations, Personality and the Interview
Professionalism and Personality
The initial Interview
Certification
Sales
How to close the sale
Utilizing your personal toolbox to make the experience beneficial for all
Systems
Workflow
Policies & Procedures
On-line tools that work best for selling & planning Weddings
Section 3
Business Fundamentals
Business ownership
Start-up information
Business Plan
Defining and Developing your business
Building your portfolio
Advertising
Registering
Pricing
Operating costs vs. price
Pricing your services through different fee structures
Section 4
Ceremony Planning
Basic elements and ceremony structure
Religious and Cultural traditions
Mock rehearsal and ceremony walk-through
Reception
Choosing a venue
Floor plan - table sizes, seating, dance floors, etc.
Banquet Event Orders
Reception traditions and etiquette
Role of planner during reception
Mock reception walk-through
Handling Emergencies
How to prepare and handle as a planner
Emergency Kit
Learn a few of the most common how-to fixes that will come in handy on Wedding Day
*To receive a Certificate of Completion you must complete the following:
- Attend all courses
- Pass the examination at the end of each day
- Complete and pass assigned homework with the second week of each section
- Attend one of the Q&A sessions (scheduled dates will be given ahead of time)
Your Instructor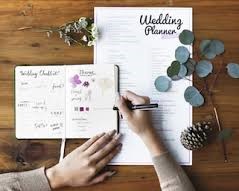 We all have the same 24 hours in a day...
But how do we make sure we are using that time as effectively as possible?
Why is it that some people seem to make the most of their day, while others struggle to succeed?
Our presenter,Tonya Dalton, is a productivity expert and speaker who believes that too many women feel overwhelmed with all they have to do each day.
Tonya's messages about business management, productivity, and the pursuit of passion have impacted thousands and inspired her to launch her podcast, Productivity Paradox, and her online productivity course, The liveWELL Method™.
Learn the habits that you can cultivate to help you make the most of your time. Learn how to shift your mindset so you can accomplish your big goals at work and at home with less stress and more happiness.
The Board of Directors is proud to present the launch of our member webinars for 2019! While this webinar was presented live on January 15, we would like all members to have the opportunity to take advantage of this addition to our educational offerings. If you were unable to be at your computer, you will now have a chance to view the recorded webinar at your leisure.
Class Curriculum
Session I
Available in days
days after you enroll
Session II
Available in days
days after you enroll
Session III
Available in days
days after you enroll
Frequently Asked Questions
When does the course start and finish?
The course will open the Sunday evening before the "official start date." Each session runs a little over two weeks so you have plenty of time to watch the videos, read course chapters and turn in homework assignments. Once the "end date" is reached you will no longer have access to that session's videos. Only course chapters and materials will be available.
How long do I have access to the course?
After enrolling there will be an official start and end date. The course details along with course syllabus will be discussed at length with the course Facilitator.
What if I am unhappy with the course?
We would never want you to be unhappy! If you are unsatisfied with your purchase, contact us within the first 14 days and we will give you a full refund.
What are the course dates?
The online course will run as follows: Session I: March 17th - March 29th Session II: March 31st - April 5th Session III: April 7th - April 19th Session IV: April 21st - May 3rd Please contact Sarah at tcd@aacwp.org for further questions.
This course is not open for enrollment.